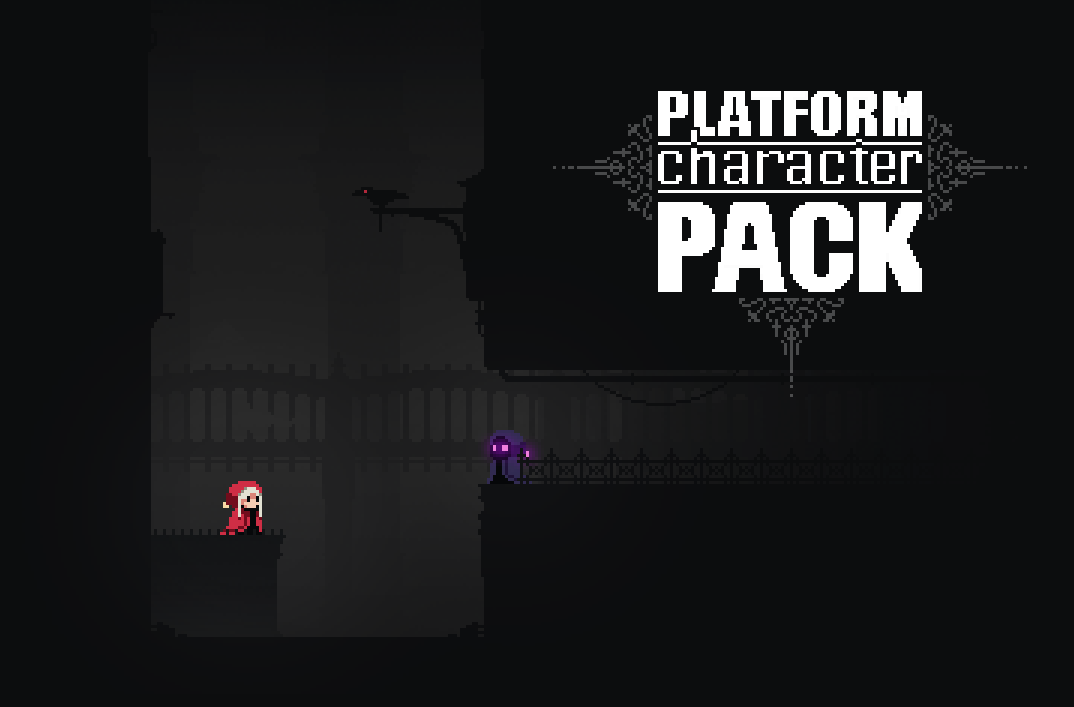 ANIMATION PACK
A downloadable asset pack
Helloooo!
Here is an asset pack full of juicy animations!
19 animations and a D4RK version of the character.
Of course, you can switch between both variation of the character with the epic transformation animation!
Have fun!

WHAT'S INSIDE?
A basic idle pose
A cute "wondering" animation (inspired from Hollow Knight)
A run animation
Different steps for the jump (jump & fall animation)
A dash pose (with some wind in the cape and the hair)
A set of 3 attacks with a sword (first frame of each animation is a "prepare to attack" frame)
A wall slide animation
A wall grab animation
A roll animation with different steps (jump, roll, back to idle)
A 360 turn of the character idle (well, I'm not sure why I did that, but it was fun to do.)
An epic transformation animation with an EPIC flame FX above it! You also can use this one as an "ultimate" attack or something like that, seems it looks like the character is hitting the ground (works well with camera shake).
And of course, a dark variation of the character with magic evil purple eyes :<


BONUS
I've also included a sword sprite with a dark variation. I've also joined you the background I've made on the cover image with different layers so you can make some cool parallax with it :)

Of course if you buy it, do not hesitate to contact me if you think something important is missing or need to be exported differently, I'm always looking for feedbacks for the next one!
And do not hesitate to send me what you've done with it too! I'm always happy to see what people can do with it!
Purchase
In order to download this asset pack you must purchase it at or above the minimum price of $20 USD. You will get access to the following files: